Home : Specialties :
Food Service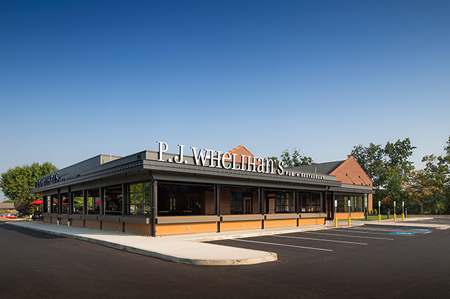 Our work in the Food Service industry spans our local market, to numerous clients with a nationwide presence. The unique engineering needs in this industry require a special approach, one that we have spent years perfecting.
A commercial kitchen typically has a wide variety of cooking and food preparation equipment, making it an area with very intensive plumbing and electrical requirements. In addition, the presence of a commercial exhaust hood brings the added complexity of providing a balanced ventilation system in the building, all while maintaining a comfortable environment for the patrons. And when the facility is in an urban location, very often additional design elements such as incorporating a pollution control unit, treatment of an interior trash room, and complying with often unique local codes and regulations come into play as well.
As you can imagine, clear and concise communications and teamwork with various parties (owner, architect, kitchen designer and code officials, to name a few) in these types of projects is vital. Having completed hundreds of successful projects, Polaris can offer a wealth of knowledge and experience in this specialized industry.
A few of our Food Service Clients:
Chipotle
The Burger Joint
La Colombe
P.J. Whelihan's
Case Studies: